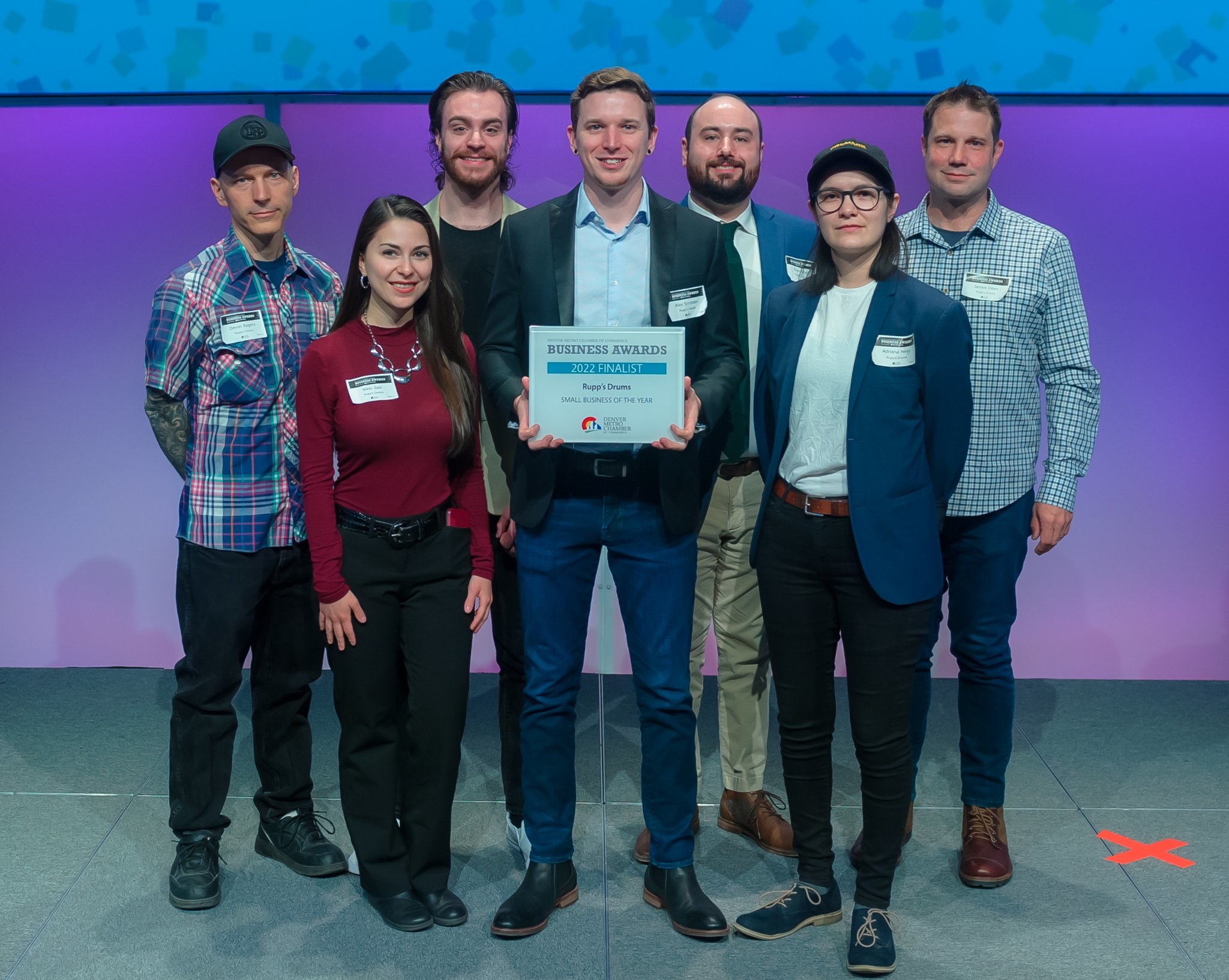 RUPP'S DRUMS MISSION STATEMENT

Rupp's Drums is committed to serving drummers from all backgrounds with integrity, exceptional product representation and a level of expertise that can only be provided by a team of passionate, experienced drummers. 
We firmly believe that drumming enriches the world we live in and we strive to provide unique events and opportunities intended to foster a thriving and prosperous drumming community in Colorado.
VIRTUAL TOUR
SLOGAN
"Drummers Serving Drummers Since 1984"
RUPP'S DRUMS HISTORY
Founded in 1984 by Bob Rupp, Rupp's Drums has been the premier drum destination in the Rocky Mountain region for over 35 years! Purchased in 2018 by Denver native Alex Simpson, Rupp's Drums continues to serve Colorado drummers with unmatched expertise, customer service, event offerings, product selection and atmosphere. We offer a massive selection of new, used & vintage drums, cymbals and percussion in addition to offering drum lessons, repairs & rentals. We also sponsor every major annual music festival in Colorado and host world-class drum clinics, workshops, drum competitions and a regular drummer "hang" called The Denver Drum Society!
PRODUCTS & SERVICES OFFERED

Sales of New drums, percussion, electronics, accessories & related products

Sales of Used drums, percussion, and related products

Sales of Vintage drums & percussion instruments

Professional Private Drum Instruction

Drum Clinics with Professional Drummers & Denver Drum Society Meetings


Drum & Percussion Repair & Maintenance/Tuning Services

Short Term Drum & Percussion Rentals

Special Orders and Layaways

Financing Programs

Festival backline & corporate event sponsorships
CHARITIES WE SUPPORT
50% of all profit from Rupp's Drums merchandise sales goes directly to various local charities!