Posted on
By Alex Simpson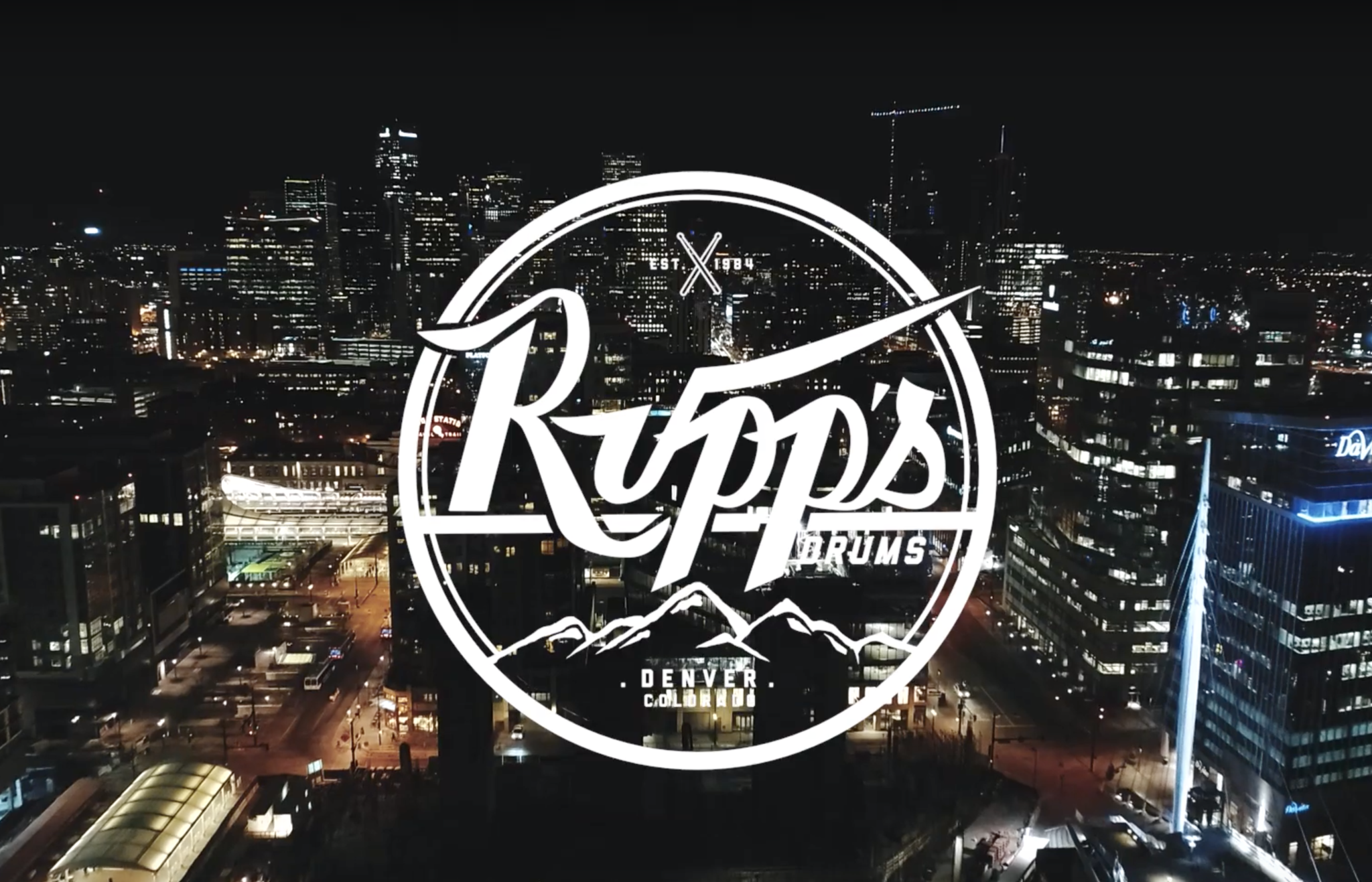 Who we are and what you can expect from our new blog!
Hello! I'm Alex Simpson. I'm the proud Owner/Operator of Rupp's Drums and I'm incredibly excited to introduce the 5280 Drum Blog! I'd like to dedicate this first post to explaining who we are, what we believe in and what you can expect from this blog.
We are an independently owned drum retail shop in Denver, CO going on 36 years of business and we are staffed exclusively by working drummers with vast professional experience in a variety of genres and performance situations. We offer new, used and vintage products from every major drum manufacturer as well as drum lessons, rentals, repairs and consignments. We also host a formidable number of events every year from major drum clinics, private masterclasses, individual drum lessons with legendary drummers, store sale events, drum competitions and a bi-weekly educational drummers "hang" known as The Denver Drum Society.
In order to effectively summarize our values as a company, I recently wrote a Mission Statement for the store...

"Rupp's Drums is committed to serving drummers from all backgrounds with integrity, exceptional product representation and a level of expertise that can only be provided by a team of passionate, experienced drummers. 
We firmly believe that drumming enriches the world we live in and we strive to provide unique events and opportunities intended to foster a thriving and prosperous drumming community in Colorado."
Pretty cool, huh? It's a fancy way to say that we believe in a great deal more than just selling products. In fact, we are absolutely convinced of the tremendous value and formative experiences that a great independent drum store can provide when operating with the right goals and priorities. Having grown up shopping at Rupp's Drums I can tell you from personal experience that stores like this one are sacred ground for a huge number of drummers all around the country. They are, as my brilliant friend Todd Sucherman frequently and eloquently argues, "an essential piece of Americana..." an irreplaceable part of the history, tradition, lives and upbringing of musicians for generations. 
When I was a kid, my dad would drive me from Cheyenne, Wyoming to Denver to make what we not-so-jokingly referred to as "the pilgrimage" to Rupp's Drums. When we arrived at our destination we would take our time to soak up the atmosphere, chat with the energetic employees and take a close look at every item in the store while my head spun with dreams of playing in front of thousands of people behind whatever DW, Tama or Yamaha kit I was drooling on. My first kit from Rupp's Drums was a Ludwig Black Vistalite which I played nearly every day during junior high and high school. When I was ready to move out of the house and pursue my drumming career, we drove back to Rupp's and picked out a beautiful DW Collectors kit. I remember the latter visit like it was yesterday. I walked in the store absolutely resolved to pick out a kit that would "look the part" for an upcoming audition with a local metal band. You know, something black with black hardware, black cymbals, 15 toms and a rack! After a lengthy conversation with an employee who strongly urged me to choose something more practical that would not only serve my short-term purpose but would also serve me well in a variety of diverse playing situations throughout my career, an elegant natural DW kit was pointed out to me. When my Dad noticed that I was absolutely transfixed by this kit, he walked over and whispered "what about the metal band?". I whispered back... "[email protected]!% the metal band" and he bought it on the spot.
It's a grueling road to success in the world of music retail. The margins are bad, competition is fierce and there are new challenges to overcome every day but it's memories like those that get me out of bed in the morning and govern many of my decisions here at the store. Now that I own and operate the very same shop I grew up shopping at (more on that later) I find myself in a unique position to provide those same formative, cherished memories and "ah-ha!" moments to a new generation of drummers both here in Colorado and all around the country.
I hope to use this new blog as a vehicle to candidly share my own thoughts (and those of my expert staff) on cutting edge drum products and the state of the music retail industry, to share stories and experiences, to provide useful knowledge and tools for my fellow drummers and to hopefully provoke some healthy debate on a variety of current issues that affect music retailers and customers alike. Welcome to The 5280 Drum Blog!
| | |
| --- | --- |
| (Alex Simpson 2019) | (Alex Simpson 2006) |