We caught up with Carl Sorensen, one of Denver's busiest drummers, and asked him how his past few months of drumming have been during the pandemic and transitioning into 2021.  Here's what he had to say:
As a professional drummer,  I found myself craving the crazy, hectic chaos that surrounds running from one gig to the next. It's a fun life, but COVID gave me the time I needed to slow down, recenter, and focus my time and energy on furthering my career in ways that don't burn me out. One of these focuses is self-producing my solo record. I've also been working on left-hand bass and live looping while playing drums. I taught group percussion classes in Boulder. I'm also writing a curriculum to present to other schools/groups/communities that could benefit from such a program (when that time comes). However, I did present an online "virtual drum circle" over quarantine for a Summer Library program. Oh, and I made a website at carlplaysdrums.com (still another work in progress). One of the best pieces of professional advice I received was: "you make work for yourself." As an artist, the work never stops, even when the gigs dry up. But don't worry, they'll be back.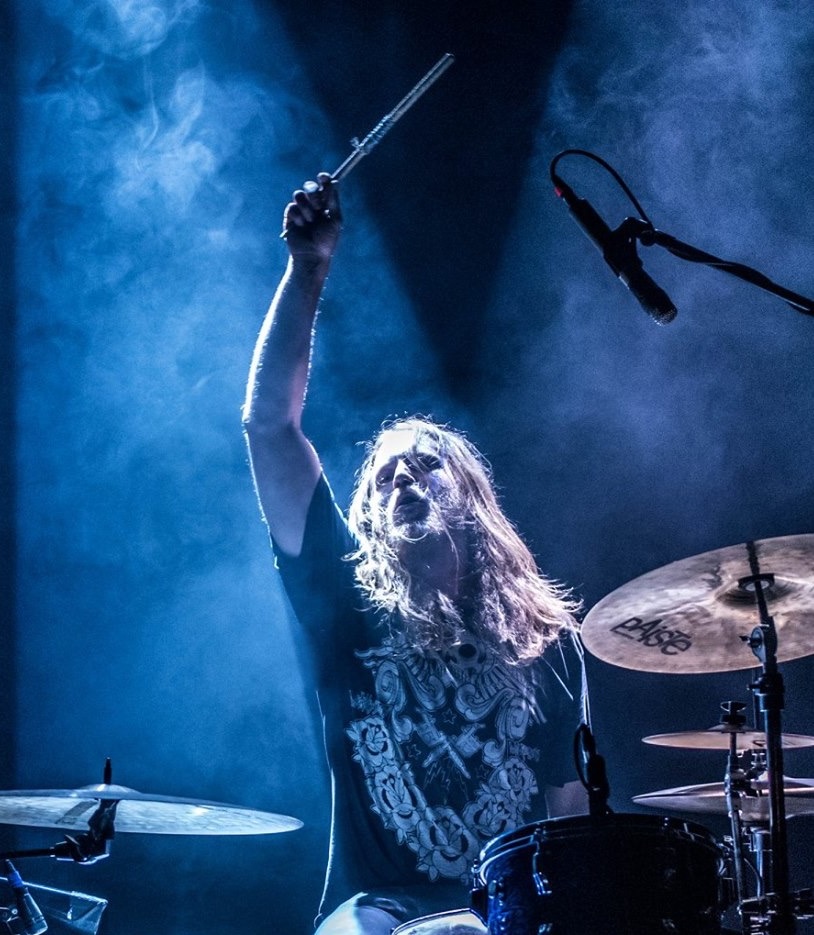 Here are some other things I've been doing since the New Year: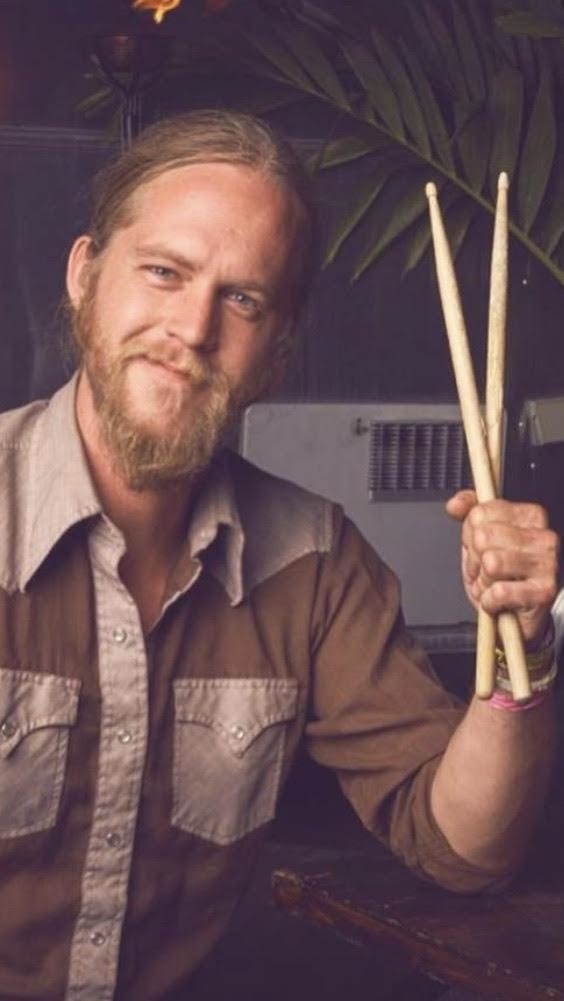 Speaking of making work for yourself, I'd like to breakdown the process of creating a tune called MANIFEST that I recorded last year that I think you'll enjoy!
Eric Halborg brought the song MANIFEST's main melody when Dragondeer was in the middle of a tour and had spent a couple of nights at a cabin in Max Patch, South Carolina. For about 6 months, I approached this song with a jungle kind of groove on the toms. One day, I decided to play a groove focused more on the snare and hi-hat. What came of that was a Tony-Allen-inspired Afrobeat groove that sparked the interest of bassist Casey Sidwell. We jammed this idea until it was clear we needed a definitive pattern we could both agree on. We liked the idea of a longer 4 bar phrase instead of a shorter 1 or 2 bar pattern. Recalling what I learned in my Afrobeat ensemble at Berklee, Bob Pilkington had outlined a simple "Clave" that anyone could/should pick notes from while improvising in the style. That looked something like this:

Out of this formula, Casey and I derived this kick/bass pattern...

And now for the hands:

This is an interpretation, not a transcription. That said, I wanted to highlight some of the common patterns that occur for me while performing this. Focus on a steady 8th note in the right hand, very soft ghost notes on the snare, and of course, keeping track of that 4 bar kick phrase, then the verse switches to a quarter plus on the kick drum. While demoing this song, there was something I appreciated about the four on the floor dance feel, so I'm glad it worked in the verses. Still, it would have been too monotonous through the entirety of the song.
The last thing I'd like to share about this track is that the drums are all one take. The last part of the song we left open to have other people (Eddie Roberts, Todd Stoops, and Jordan Linit) take solos on later. The rhythm section just laid down an extended, solid vamp to give the soloists a nice "bed" to play on top of. The groove I settled on for this section pulls directly from one of my first drum lessons as a kid with Don Newby The SONGO pattern:
This derivation of the songo pattern that I found worked well with this section of the tune (also, left foot keeping time). Instead of the Ride cymbal bell, I chose to use a RhythmTech Crasher notated as those triangles on the top line. Combine the things you've learned with your imagination to manifest your own creation. Thanks for letting me share mine with you. Enjoy the music. MANIFEST is out on Color Red Records.  
https://dragondeer.bandcamp.com/track/manifest-feat-eddie-roberts