Colorado drummer Patrick Meese has been drumming for Nathaniel Rateliff for 13 years and has a rich history of his own in Denver's music scene. As a producer, vocalist, and multi-instrumentalist, Meese has had a long string of accomplishments, including producing Rateliff's song "Redemption," performed by the group this past weekend on Saturday Night Live.  
To watch his recent SNL performance, click here: 
"Redemption": https://youtu.be/EkPr-P2132M
"A Little Honey": https://youtu.be/QKRWAjQyKgw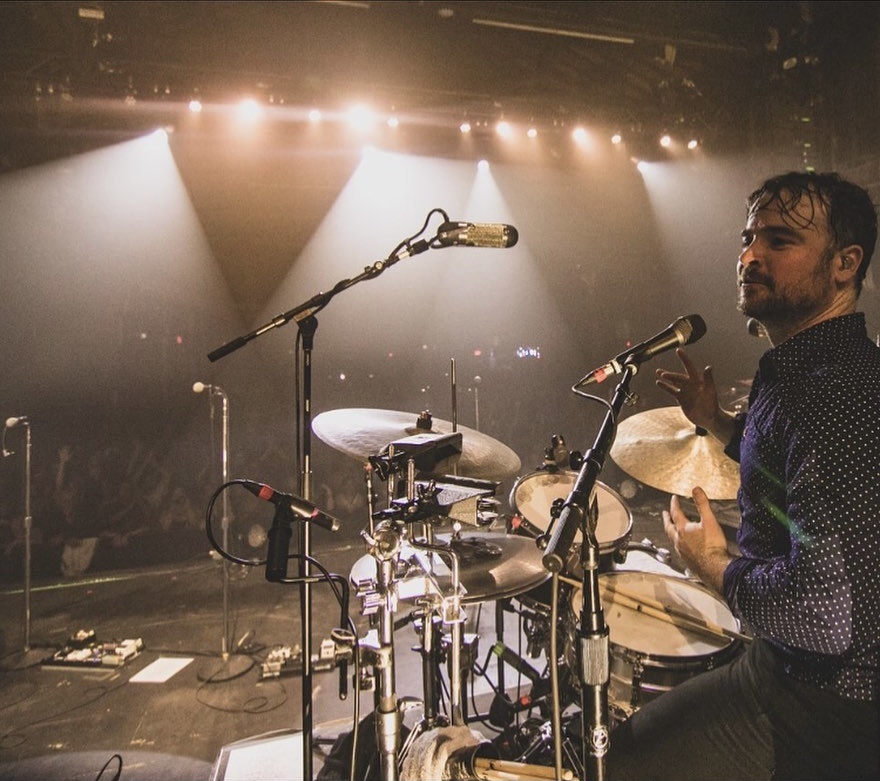 Over the last 7 years, we have whirl-winded our way through some most memorable moments, but playing SNL last week was a cake-taker. We were asked to play Nathaniel's new song, "Redemption," that I produced and mixed with another Denver drummer and my studio partner James Barone (Mothership, Beach House). The song is pretty dear to me. They also asked us to play the Night Sweats song "A Little Honey," which we were happy about because it's fun to play, and it allowed us to get the horn section involved. 
The last time we were in NY was February 2020, when we first learned that Covid was appearing all over the US. We were forced to immediately cancel our tour, and we took the first flight back to Denver. When we got the green light for SNL almost exactly a year later, it felt like a chance to make up for those shows we had lost.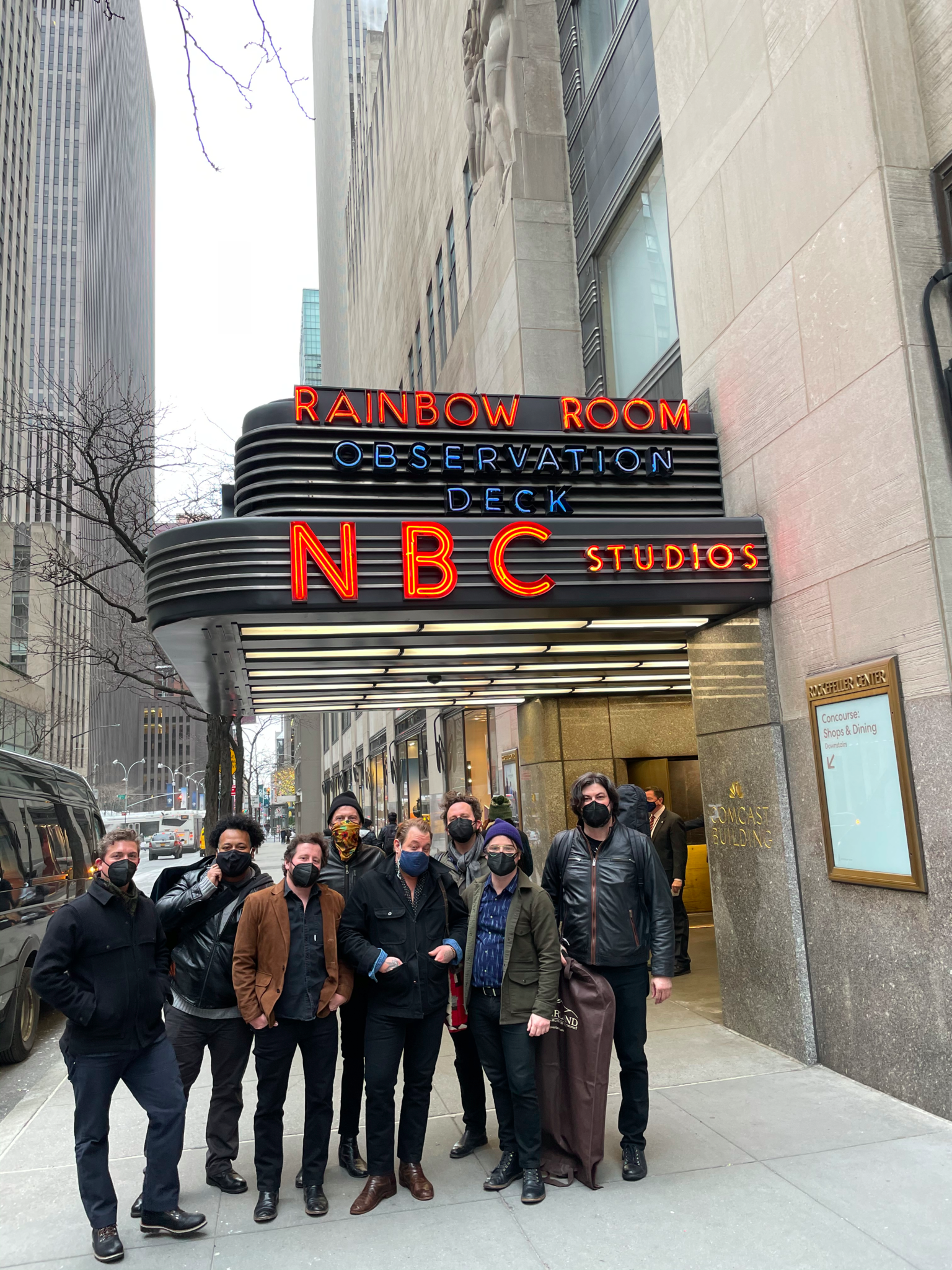 After a couple of weeks laying low and rehearsing "Redemption" (which we hadn't played as a band), we made it back to NY. There was the added stress of Covid testing and all the protocols that come with such a huge production during a pandemic. It made an insanely difficult production even harder to pull off.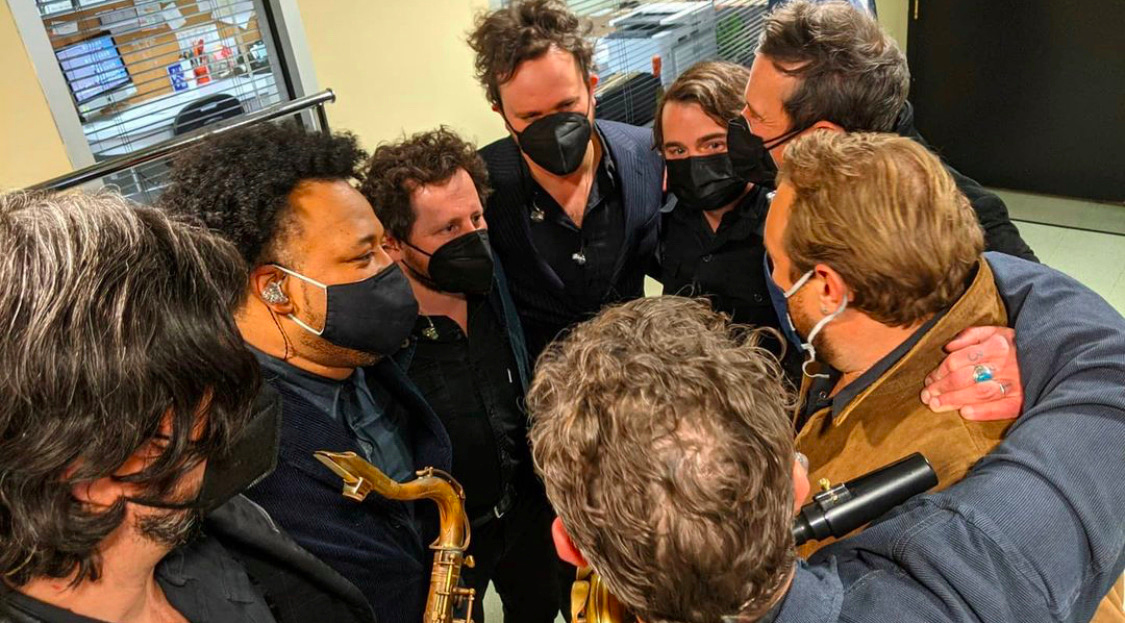 I didn't realize there was a fully filmed dress rehearsal directly before the live broadcast. The first round allowed me to shake off some nerves and get comfortable. The Night Sweats have been lucky enough to do a lot of late-night TV, but SNL is so high energy, and it carries a different weight. We chose not to use a click track, so I really had to focus on slowing down my breathing so we wouldn't speed up. I had a gorgeous C&C backline kit with a massive kick that I had used in NY before. I used a Ludwig Supraphonic on the "Redemption" recording, so I flew out with one I bought from Rupp's a while back. I also brought some Quest Love signature sticks I swooped from Rupp's before we left town. 
Everything went smooth that night, and the main man killed it. The cast was so kind (when we could safely interact), and Lorne (seemed) pleased. I feel grateful for Nathaniel and my bandmates, who I love dearly, and there are moments like last weekend when I'm so proud of them. 
- Patrick Meese