Posted on
By Daniel Dossey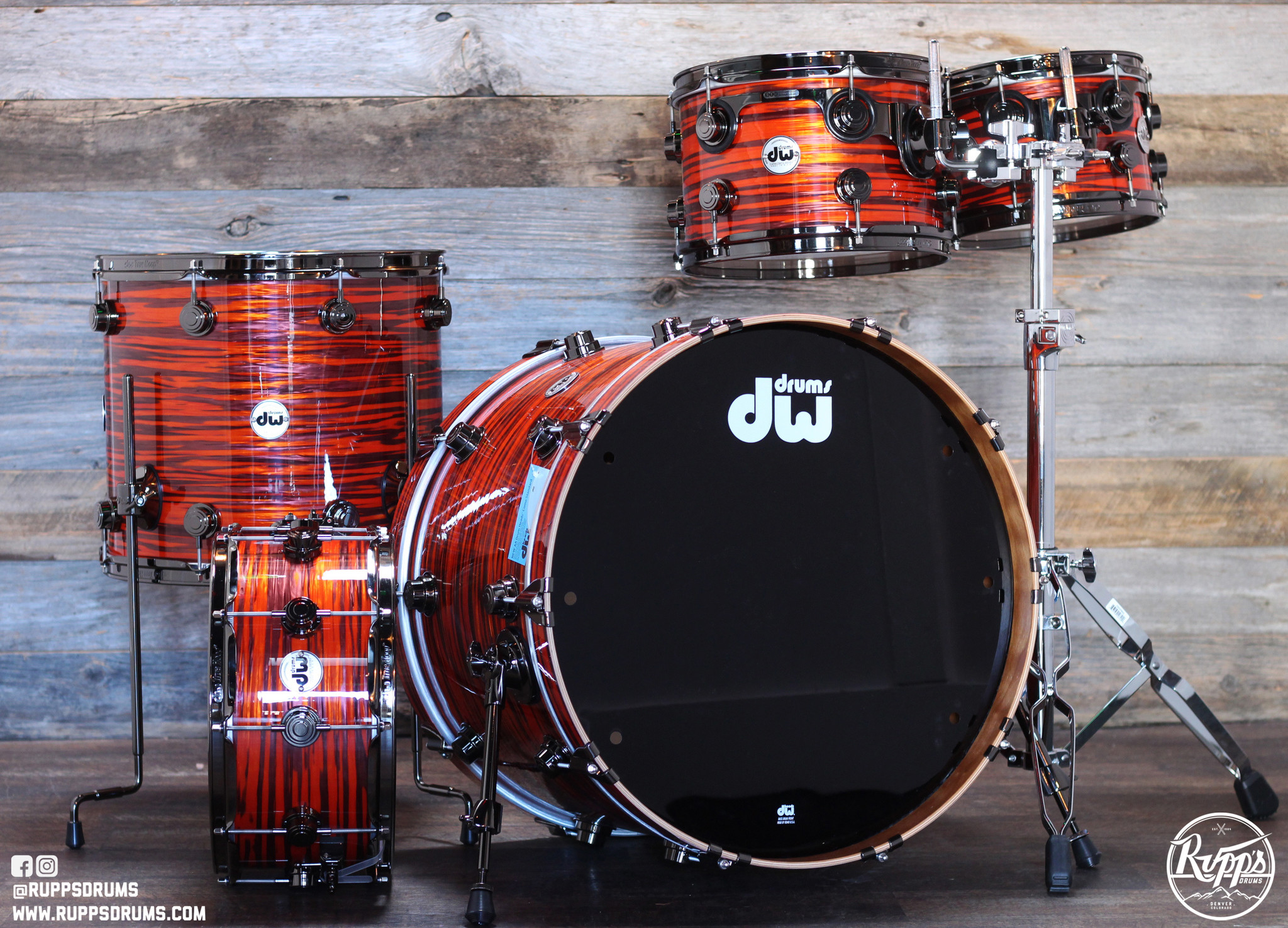 Hello! I'm Daniel Dossey, I do a lot of the video work for Rupp's Drums. I capture highlights at our events and random moments around the shop and share them on Instagram... whatever I can post to let people see some of the more personal side of the business. I also film the product demo videos. Every week I take a different kit, set of cymbals or snare drums (whatever is new and relevant) and I film them for our YouTube channel and website. It's a good way to help our customers who aren't able to make it into the store and check things out in person.
We've been doing this every week for about 8 months now and because of that I've gotten to tune, play and record a lot of different drums! What I've found is that every drum set has it's own personality and characteristics, each one as unique as the players themselves. Today's kit... did NOT disappoint.
Today I got to work with one of DW's more unique instruments, the Pure Cherry Collector's drums. This one also happened to have one of Drum Workshop's more eye-catching "Finish Ply" wraps, Tiger Oyster.
Before you even touch the drums, this is already a stunning kit. The Tiger Oyster finish jumps off the drums and pulls you in from a distance. Then you take a closer look and find there's an incredible amount of depth and texture to it. Then you sir down and begin to tune them up...
Not having played a Pure Cherry kit before, I wasn't sure what to expect. Once I played them, I honestly wasn't sure at first what I was hearing. They're different. Very different. They sound big and warm like Maple, yes, but with quicker decay like Birch. They cut and have tons of attack like Birch, but they're darker... much darker than Maple. They tuned up easily and could clearly handle all sorts of tuning ranges, but I'm a sucker for that big, full, resonant medium range sound, so I went with that medium tuning for the video.
Once I got them set up and ready to film I spent a little time playing them before pressing record, just to get to know them. The Cherry shells play like a dream! They're big, fat, full of low end and yet, they have tons of attack and cut that'll show up clearly in any mix, in any size venue and not get lost in the low end rumble. They also decay nicely, politely and get back out of the way once they've had they're chance to speak. Just exquisite. There's some amazing consistency between the volume of these drums. I had no trouble at all getting them dialed in and ready to record.
All in all I'd say that DW's Pure Cherry kit sits beautifully somewhere between the Birch and Maple realm and can claim some of the best traits/characteristics from both wood types. Because of this, they are extremely versatile drums that work for you and help you create the sound you want, for just about any situation or setting. I'd highly recommend you try them.
Cheers,
Daniel Dossey