Hello there, and welcome to an exciting installation of the 5280 Drum Blog! Today we're launching a brand new series that we are thrilled to share with you finally! Recently, we reached out to a number of professional drummers in the #ruppsfam community and asked them to talk to us about drumming in the year 2020, and we've got some incredible stuff to share with you! We'll be posting a wide variety of great stories and perspectives, specifically from touring drummers to studio owners, college professors, private instructors, and more, all within our community of Rupp's family and friends. We've got the whole scoop, and we're giving it to you here weekly at Rupp's 5280 Drum Blog. Be sure and subscribe to our newsletter and follow along to stay up to speed on the ever-growing, ever-changing world of drums!
The first story we want to share is coming to you from professional drummer, Emily Gould in Colorado Springs, CO. Emily is the drummer for Spirettes and endorses Outlaw Drums, SoundHoops, The Sweet Spots, Humes & Berg, SledgePad, and Evans Dixson Bass Drum Lift. She teaches private drum lessons, tours, records, and plays live shows regularly.  Emily is also one of the first drummers to be offered an endorsement with Outlaw Drums. Her positive energy, great grooves, and creative drum fills make her a true artist behind the drums.
-Daniel Dossey, Social Media Manager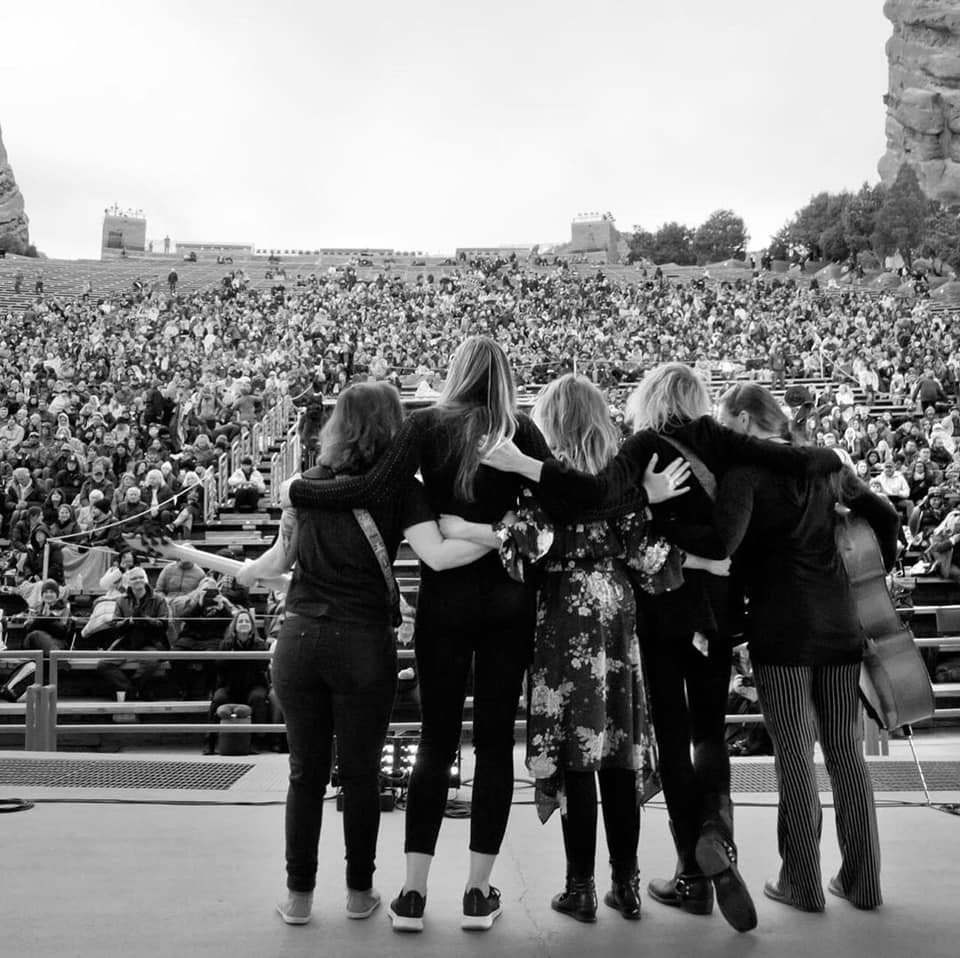 How I Navigated the Crash of the 2020 Music World (So Far)
Written by Emily Gould
I first realized how severe the pandemic was while in Berlin on a business trip near the middle of March 2020. I was in Germany to meet with a company I endorse, called Soundhoops, which is based near Hamburg. When we left Colorado a week or so prior, the news was still centered on Asia being impacted by the Coronavirus. My traveling companions and I all went extra prepared with copious amounts of hand sanitizer, sanitary wipes, and we kept social distancing in mind, just in case. We all were vigilant in staying healthy; however, we, like many people, underestimated how serious it would get and how quickly.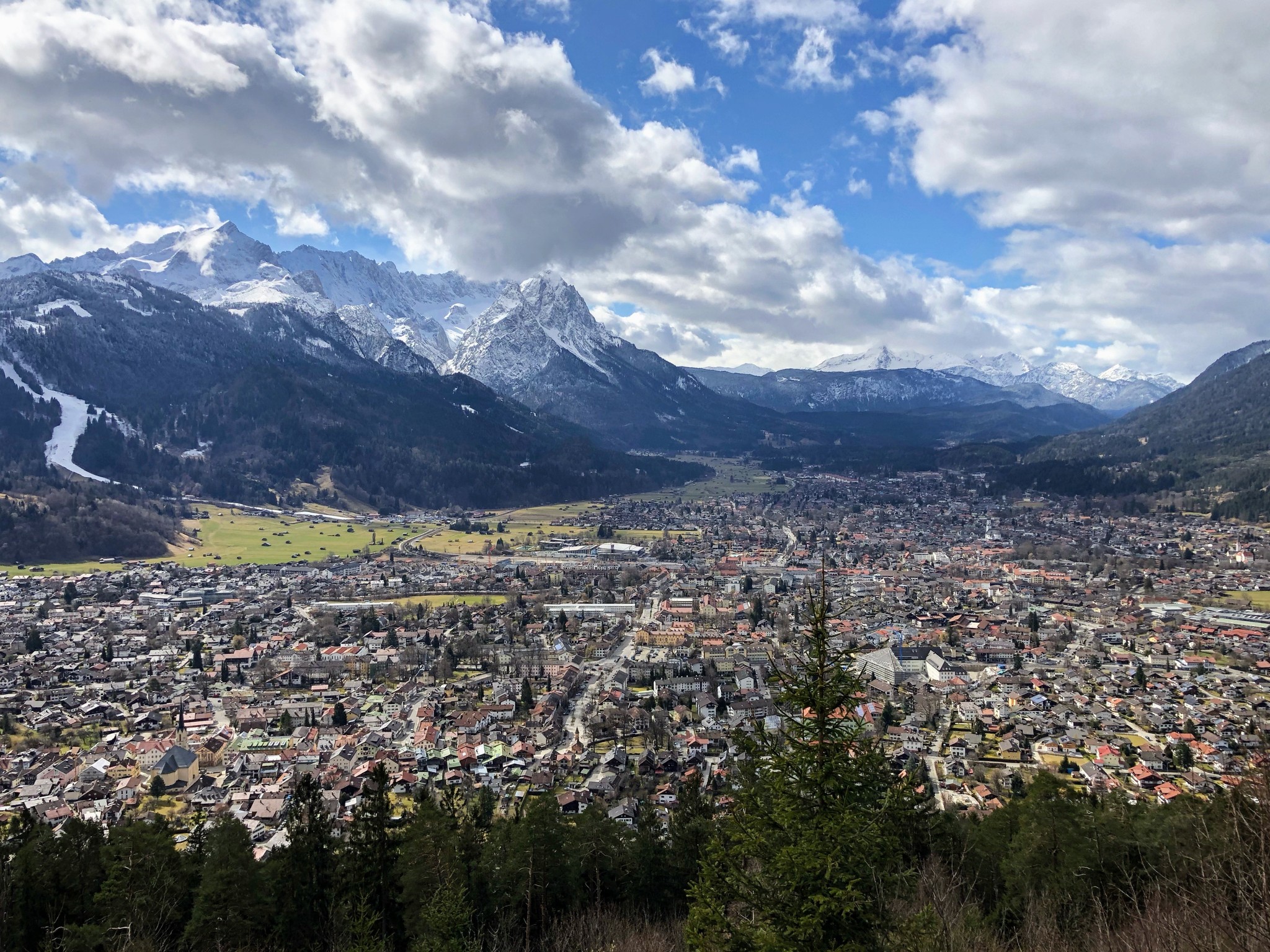 (Garmisch-Partenkirchen - one of the first stops on Emily's business trip to Germany)
Our friends in Berlin who put us up own a bar that we visited on our first night in town. The bar had what I thought to be a pretty good turnout, though it was apparently a slow night for them. One of the patrons was a renowned opera singer, and her partner was the Komische Oper Berlin vice concertmaster. They expressed how worried they were about their careers changing as they already had cancellations throughout the world. Within a day, my friend's bar and all of the other bars and restaurants in Berlin were given a week to shut down with no reopening date in mind. Talking to these people who had more extensive careers than my own and more on the line, I knew then that my upcoming shows and events back in the States would surely be canceled or postponed.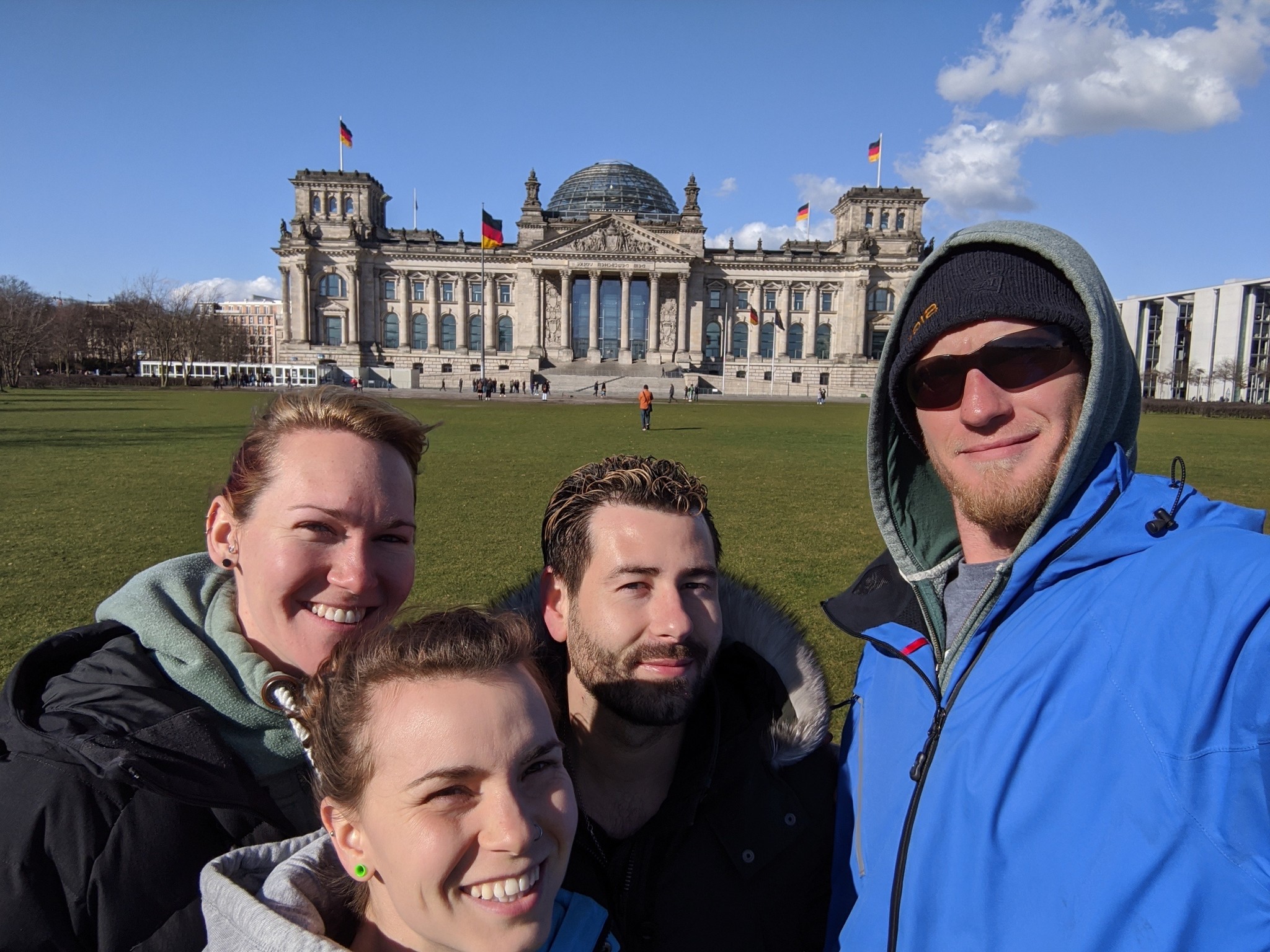 (Emily's traveling companions, her friend who owns the bar in Berlin and herself in front of the Berlin Reichstag)
Skip ahead a couple of days to Hamburg, and it was time to meet with Apostolos, the owner of Soundhoops. We had to call the restaurant we had planned to meet to make sure they were open, which they were, though with limited service. As we dined and talked, the restaurant manager ranted and stormed about, frustrated with the small crowd, his cook, and the global pandemic affecting his business. His sign outside mentioned Live Music, and I thought to myself, "Who will come to listen now?" but I certainly didn't tell him that. Hey, one good thing- the meeting with Apostolos went great!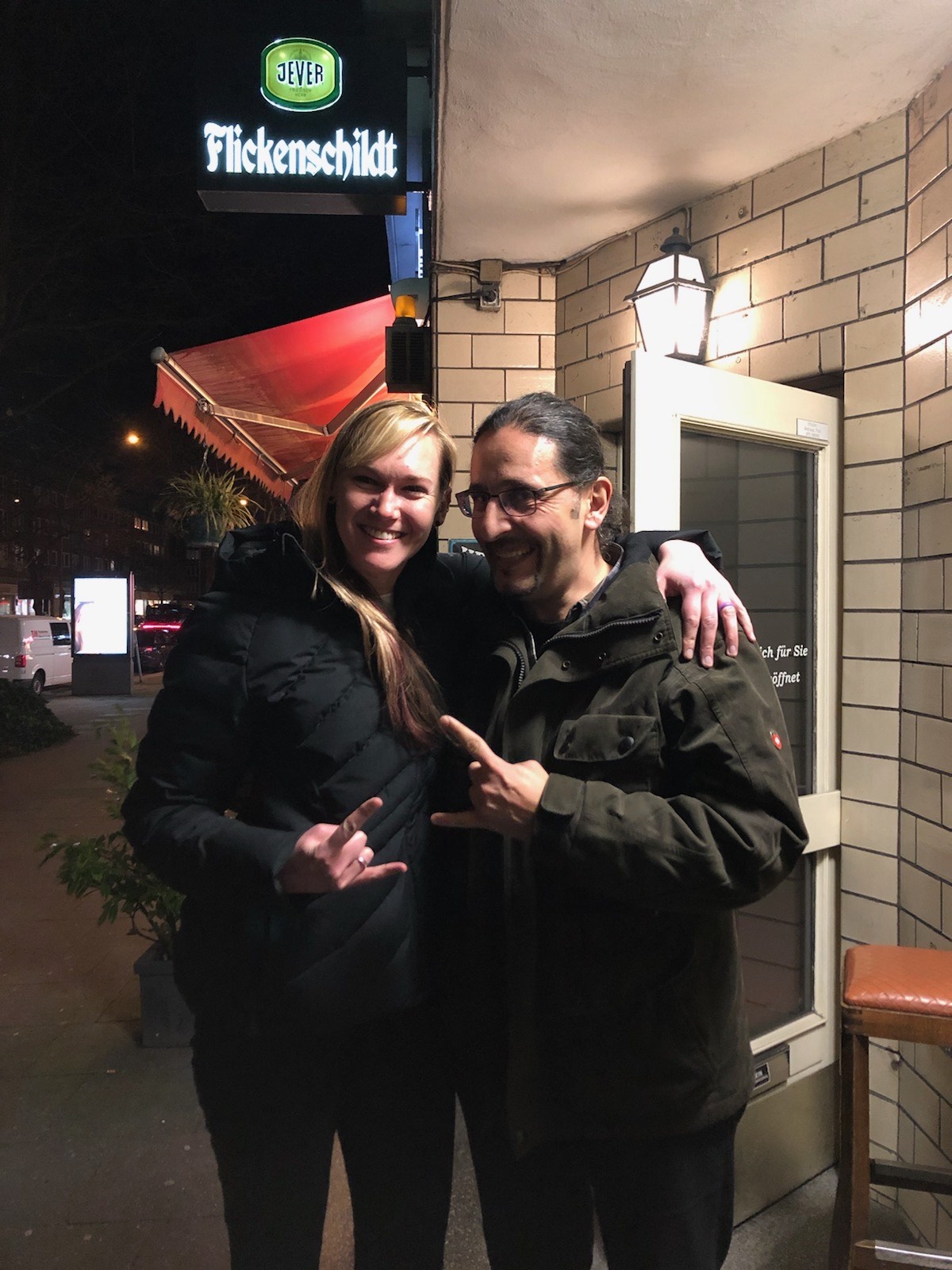 (Emily and Apostolos, owner of Soundhoops)
The rest of the trip was a mess as Airbnbs canceled our reservations since folks didn't want to risk themselves being around travelers. Airlines denied us our flight home due to miscommunications within the overwhelmed system and the U.S. funneling people through only a handful of airports with screening capabilities. Ultimately, we got home just a day later than we were supposed to and went immediately into a voluntary two-week quarantine.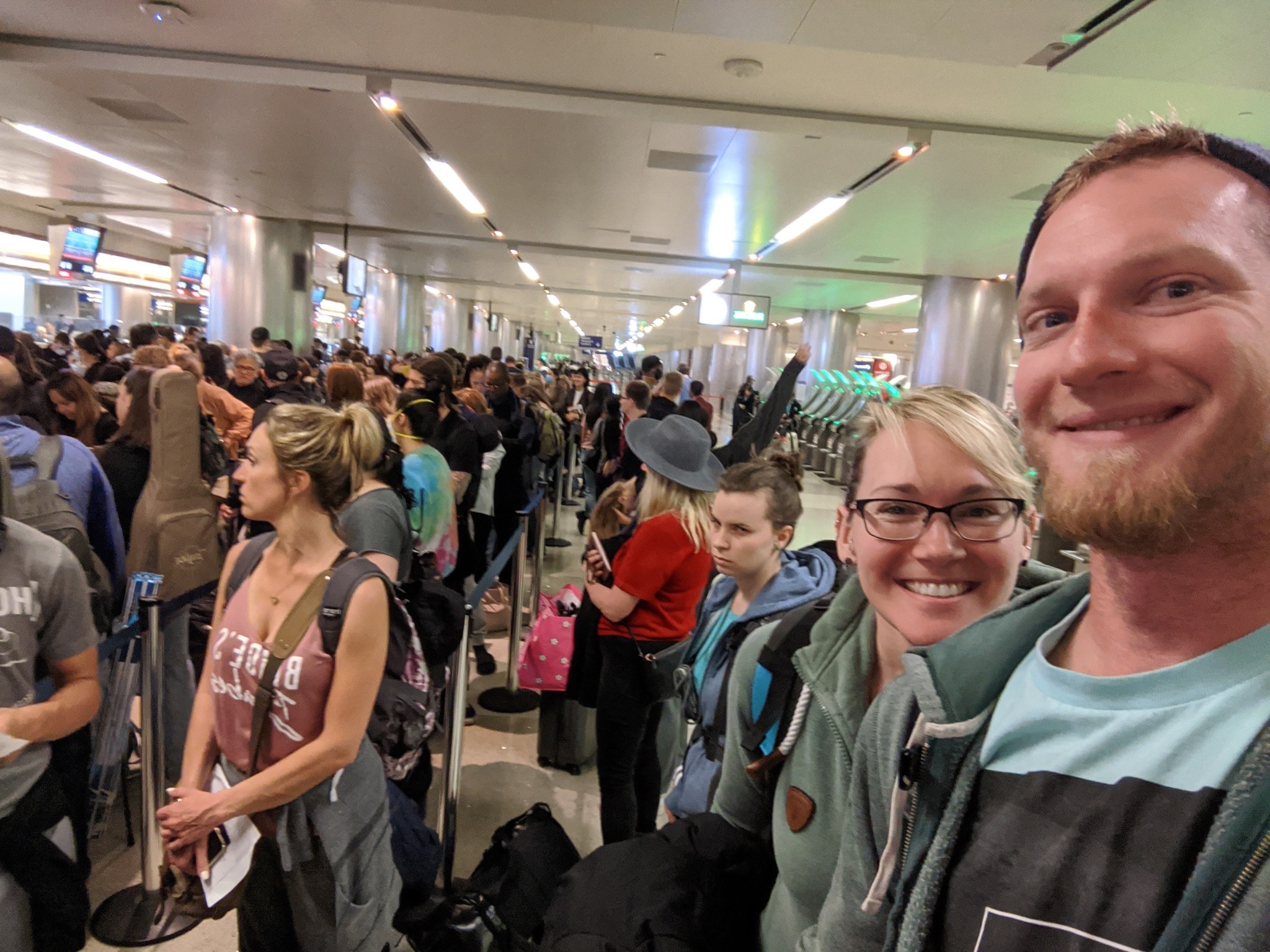 (Waiting in a huge line at LAX to be scanned before heading home)
Like many musicians during this time, I got many messages informing me and my various projects that an upcoming show, festival, practice, etc., would be canceled until further notice. Along with those cancellations, as a drum instructor, I had to switch my in-person drum lessons to online lessons, and not everyone is comfortable learning that way. Suffice it to say, I lost a lot of work and very quickly. I became depressed, unmotivated, and directionless without the life I had built up and had become accustomed to. A realization that had never occurred to me before was how much of my identity and confidence were tied up in playing live shows. It turns out that the concerts were my happy place. To suddenly be without them and with absolutely nothing on the books took a toll on me. I barely drummed from April to June, besides teaching. Some smaller bright spots would appear, like Outlaw Drums choosing me as their Drummer of the Month, recording drums for Fire Follows, or meeting with bandmates in the back yard and hanging out from afar, but my overall enthusiasm remained weak.
The turning point in getting my attitude back was through a recording gig I had set up for July with my friend, Andy Jones, who goes by the name Berkley (https://alwaysberkley.bandcamp.com/). I could no longer travel to his studio in Denton, Texas, as we had planned, so after several postponements, we decided to go with remote recording for the entire album.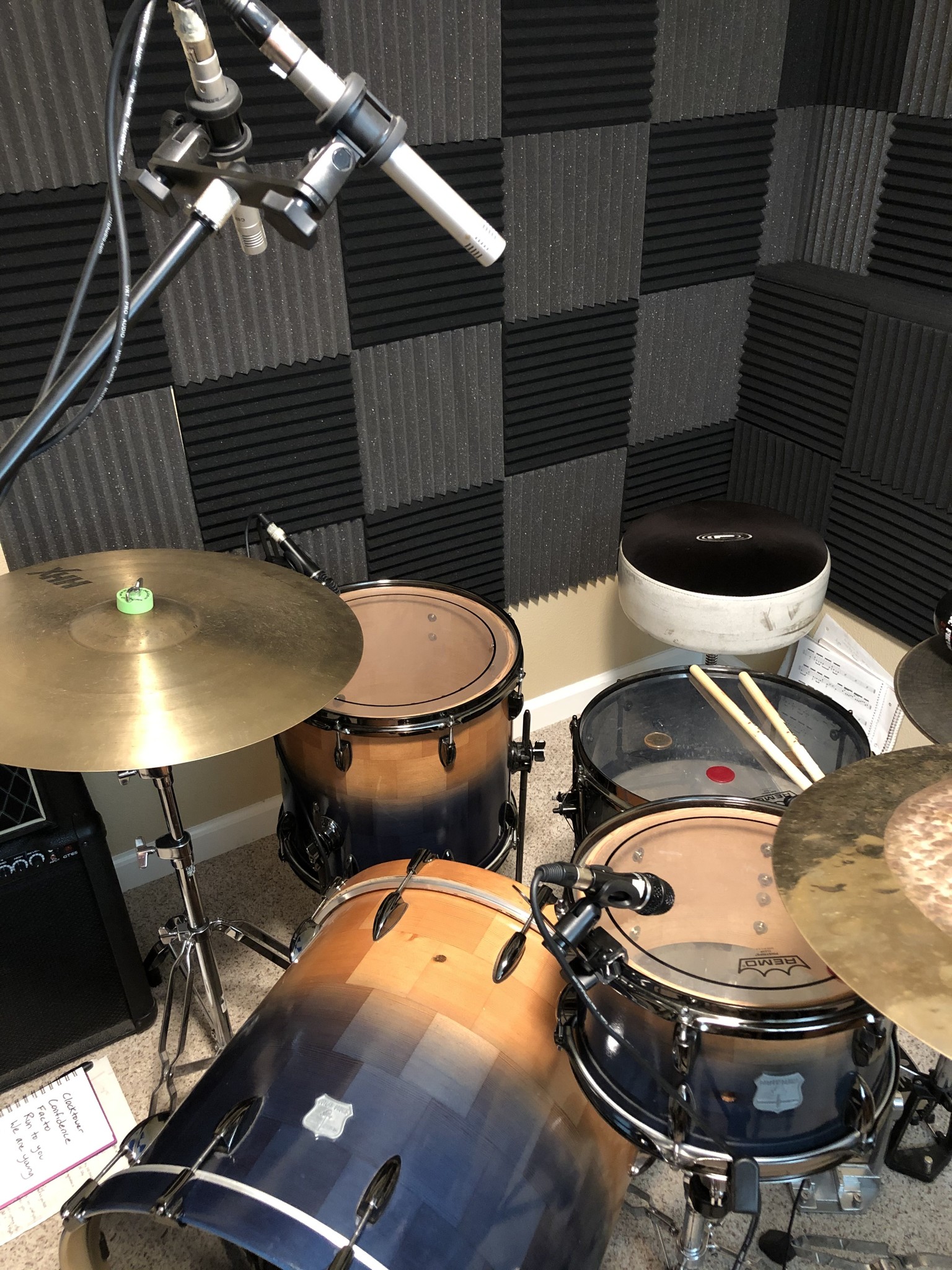 This was a game-changer for the slump I had fallen into. It was daunting, and while I had a ton of equipment already and a basic understanding of home recording, I knew if I wanted to take this new path seriously, I needed to up my game. Plus, Andy is a professional audio engineer, he knew exactly the sound he wanted. We ended up sending many sound bites and references back and forth before I got the tunings and mic variations just right. I utilized Andy's guidance, YouTube, EmilyDrums.com, and many other websites and friends with suggestions on recording, mic set-up, sound dampening, EQ, all sorts of stuff to try getting the best sound possible. Andy and I have worked on this album for a couple of months now, and it's proven to be just the thing to get me inspired to play again, and I have since taken on more clients. This new recording venture is still a work in progress since there is so much to learn, but I found I am excited to want to learn again.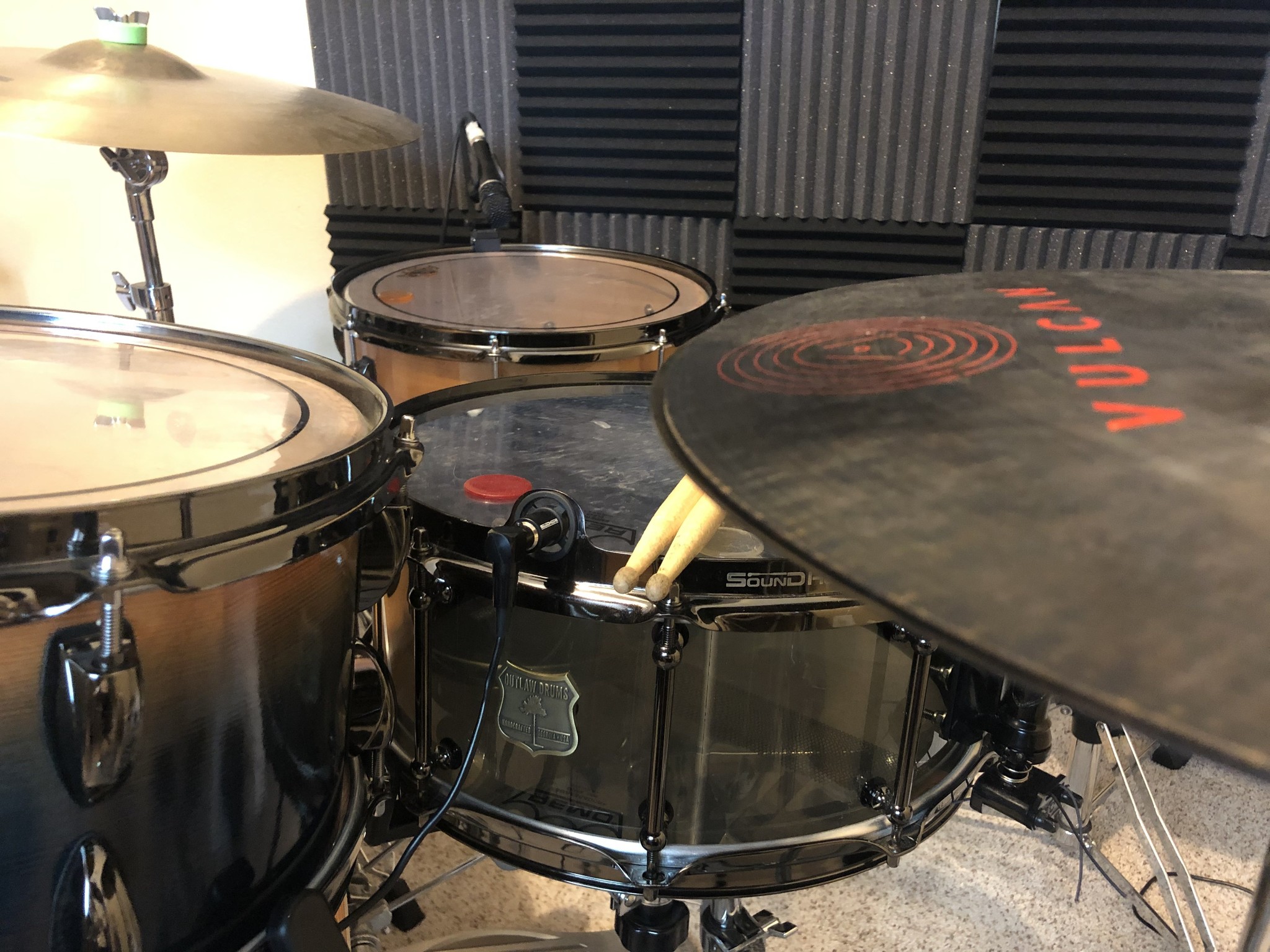 http://www.outlawdrums.com/emily-gould.html
Home recording gave me a new goal to work towards during this weird interim time, despite all of the ups and downs that is life right now. Besides teaching and working on new projects that have sprung up, recording has helped me navigate having my entire career and trajectory stopped abruptly. I know many other musicians are in the same boat wondering, "What's next?" and it still is a huge question mark for most of us. However, finding a new focus within our chosen art might make all the difference. There is no end in sight for things going back to how they were, but perhaps this is just another way the industry changes to keep up like it always has, and we are along for the ride.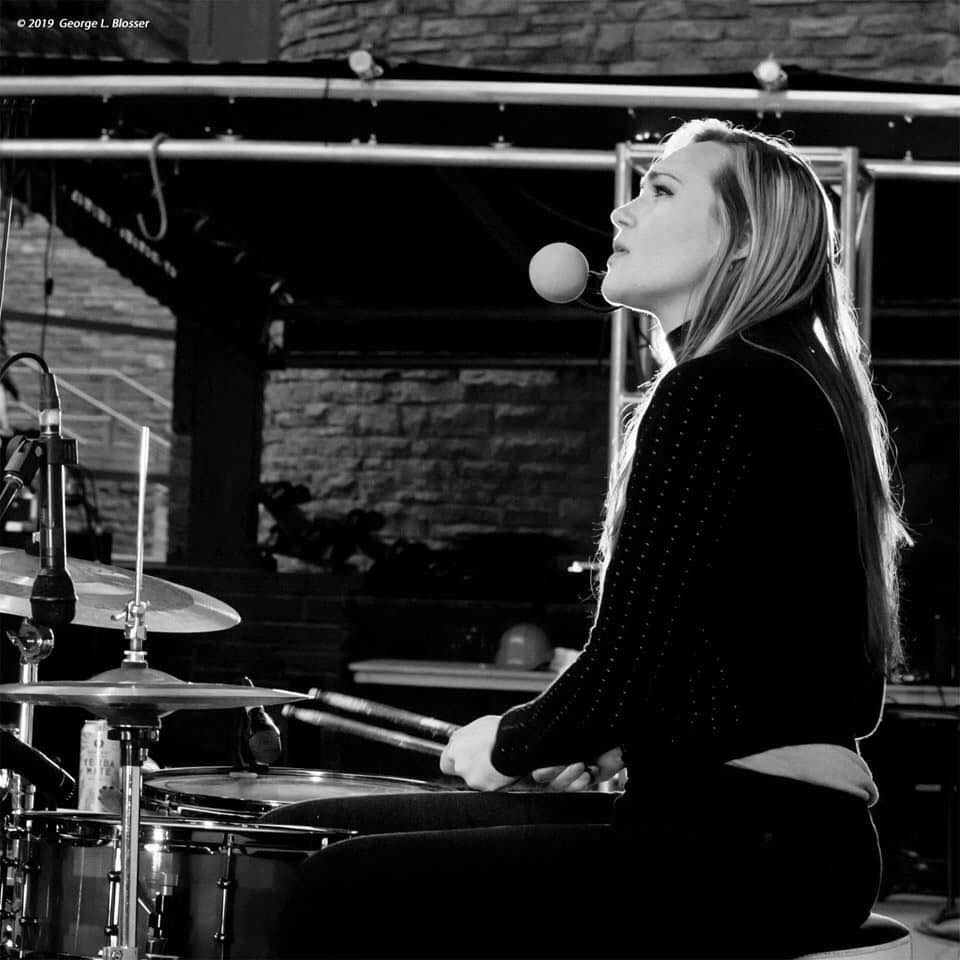 A brief bit about me: I have been drumming for over 20 years from my hub of Colorado Springs. I quit my day job about six years ago to pursue drumming full-time. I enjoy playing the genres of rock, indie, and pop-punk, though I have and currently play in all sorts of projects. Drumming is my absolute passion, and I love sharing it with others. If you have any questions, comments, or would like to know more about me, please go to www.EmilyGouldDrumming.com. A huge thank you to Rupp's for allowing me this opportunity and for keeping the music community strong!